北京言众文化传媒有限公司简介
Introduction of Beijing Anzone Consulting Ltd.


北京言众文化传媒有限公司(言众传媒)以专业媒体为核心,以专家团队为基础,依托知产财经发展研究中心,融合传媒、研报、咨询、培训、公关等服务模式,聚力打造包括《科技·知产财经》双月刊、知产财经网站、公众号、微博、线下活动等多载体在内的知产财经综合媒体平台。
Beijing Anzone Consulting Ltd.(ACL) takes professional media as the core, based on a team of experts, and relies on the Intellectual Property Economy Development Research Center, integrating media, research reports, consulting, training, public relations and other service models. It works together to create and integrate a media platform for IP Economy including bimonthly Journal, IP Economic Website, WeChat public account, Weibo, offline activities and other carriers.
公司主要负责人简介:
Main Personnel In-charge
李雪拥有11年知识产权专业媒体从业及管理经验,创办并制作了国内首个知识产权视频普法栏目"知产观察家";打造了"中知法官论坛"、"中知实务论坛"等多个线下品牌活动。
With 11 years of professional experience in IP media and management, Li Xue founded and produced the first IP video law popularisation column "IP Observer" in China; she also established "China IP Judge Forum" and "China IP Forum of Practical Issuse" and other offline activities.

公司产品及服务简介:
Products and Services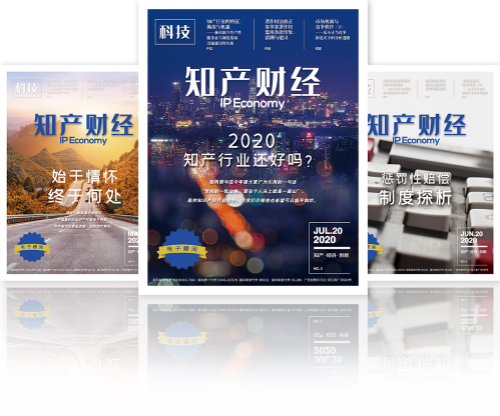 《科技·知产财经》双月刊
《科技·知产财经》双月刊是一本聚焦知产保护、产业发展与经济增长的专业领域实务期刊,是北京言众文化传媒有限公司旗下重要的原创纸质刊物。它从经济分析、财务管理等多学科视角剖析知识产权前沿问题,搭建学术界、司法界、产业界专业交流平台,以助力创新保护、把脉产业趋势、推动经济发展。

"Tech·IP Economy" Journal
Targeting practitioners as the main audience, the "IP Economy" is a specialised journal that focuses on issues related to IP protection, business development and economic growth of China. It is an important original paper publication of Beijing Anzone Consulting Ltd..The journal explores frontier issues in the IP field from the perspectives of economic analysis, financial management and other disciplines, and it builds a professional platform for scholars, practitioners and government regulators with the goal to help promote innovation protection, understand industrial trend and foster economics development.

知产财经官网
知产财经官网"www.ipeconomy.cn"是北京言众文化传媒有限公司重点打造的行业新媒体平台,融合了"行业动态""专家评论""原创分析""深度策划"等多方面内容,成为行业资讯及杂志原创的综合平台。

IP Economy Official Website
IP Economy official website "www.ipeconomy.cn" is the industrial's new media platform built by Beijing Anzone Consulting Ltd.. It integrates "industry dynamics", "Expert Reviews", "Original Analysis ","in-depth planning" and other aspects. It also aims to become a comprehensive platform for industry information and original magazine.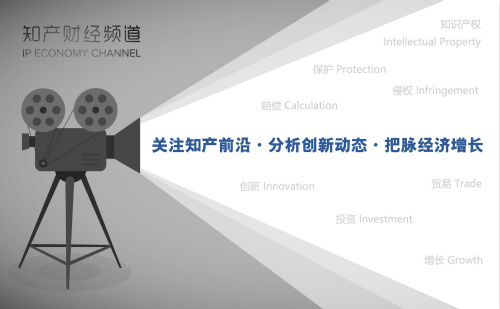 知产财经频道

知产财经频道包含"知产财经观"及"对话"视频栏目两部分,也是北京言众文化传媒有限公司的重要产品之一。"知产财经观"主要关注知产财经热点话题,以通俗易懂的谈话形势呈现给网友,让知识产权简单易懂,让经济分析一目了然。"对话"是以访谈栏目形式,搭建交流平台,与知识产权行业、经济学术界、产业界重要人物进行交流研讨。


IP Economy Channel
"IP Economy Channel" contains two parts of "IP Economy Perspectives" and "Dialogue" video columns. It is also one of the most important product of Beijing Anzone Consulting Ltd.. The "IP Economy Perspectives" mainly focuses on popular topics of IP and Economy, presenting a simple and easy-to-understand conversation form to the netizen, making IP rights easier to understand and making economic analysis clear. The "Dialogue" is a form of interview column, which is built as a communication platform to have conversations with important figures in the IP industry, economic academia, and industry circle.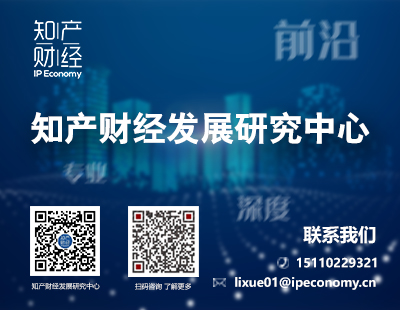 知产财经研究中心
"知产财经研究中心"由北京言众文化传媒有限公司搭建,依托《知产财经》杂志及视频栏目,由知识产权专家及创新经济学者代表组成专家顾问团队,通过视频及文章等形式引导产业关注知识产权经济未来发展,为产业知识产权经济报告出谋划策。

IP Economy Research Center
The IP Economy Research Centre was built by Beijing Anzone Consulting Ltd., relying on  "IP Economy " magazine and Video column. Having an expert consultant team composed by IP experts and innovation economists, it guides the industry to pay attention to the future development of the IP economy and make suggestions for industrial IP economic reports through the form of videos and articles. 


联系合作:
邮箱:IPE@ipeconomy.cn
电话:15110229321